For whatever you pursue, if you want success, Gullahdugu is the right choice for you!
16 Day Citizenship Conferment Tour
Welcome to the Gullahdugu Citizenship Conferment Tour! We invite you to embark on an extraordinary journey of reconnection and heritage exploration. Scheduled for November 20th - December 6th, 2023, this once-in-a-lifetime opportunity beckons you to seize the chance to reclaim the citizenship of your Matrilineal or Patrilineal ancestors. These resilient souls were tragically kidnapped and forcibly displaced to foreign lands during the transatlantic slave trade, and now, it's time to rediscover your roots. If your ancestral lineage traces back to one of the vibrant ethnic groups in Sierra Leone, as verified by African Ancestry Inc, don't miss out on the chance to claim your rightful heritage. Our flexible payment plans make this life-changing journey accessible to all, eliminating any reason to delay. Join us on this remarkable path to reconnection and discover the profound significance of Sierra Leone in your ancestral story.
10 Day Bridging The Atlantic Tour
Embark on a mesmerizing adventure with Gullahdugu as we proudly present the "Bridging The Atlantic Holiday Tour," taking place from December 23rd to January 2nd, 2024! Experience the true essence of paradise as you delve into the hidden gem of this enchanting destination, basking in tropical splendor during the most joyous time of the year. This extraordinary 10-day expedition promises an unforgettable experience, where you'll not only revel in the wonders of this historic country, but also delve deep into its captivating founding history. Don't miss out on this once-in-a-lifetime opportunity! Secure your place today by making a $500 deposit, ensuring your spot in this remarkable journey while limited spaces remain. We understand the value of flexibility, which is why we offer convenient payment plans, allowing you to embark on this everlasting voyage without delay. Join us on the "Bridging The Atlantic Holiday Tour" and create memories that will be cherished for a lifetime. Prepare to be captivated, enchanted, and immersed in the unparalleled beauty and cultural heritage that awaits you. Let Gullahdugu be your guide as we bridge continents, celebrate the holiday season, and embark on a journey of a lifetime!
7 Day City Tour
Get ready for an exhilarating journey with Gullahdugu as we proudly present "Our 7 Day Expedition Tour"! This remarkable adventure is exactly what you've been yearning for, offering an experience that will leave an indelible mark on your soul. Brace yourself for the captivating wonders that Sierra Leone has to offer. Imagine immersing yourself in an African historic country that feels like a Caribbean paradise. Picture yourself strolling along pristine white sand beaches, basking in the warm embrace of the sun, surrounded by breathtaking mountainous landscapes and majestic islands. This is your chance to experience the best of both worlds, blending history, culture, and natural beauty into a seamless tapestry of wonder. To ensure your place in this extraordinary expedition, secure it now by making a $500 deposit. Don't miss out on this golden opportunity to embark on a journey that will leave you with cherished memories for a lifetime. Our limited spots are filling up fast, and we want you to be part of this unforgettable experience. We understand the value of flexibility, which is why we offer convenient payment plans tailored to your needs. Take advantage of this opportunity and make your dream adventure a reality. Book your individual or group trip today, and let us take care of the rest. But hurry, this exclusive offer ends on November 31st, 2023. Time is of the essence, and we wouldn't want you to miss out on this incredible opportunity, so seize the opportunity. Book your spot now!
Included In Your Tour Package
Make Gullahdugu your first choice!
Road-trip Sea Tax From Airport
Take a ride across the Atlantic to get to the capital city of Freetown from Lungai International Airport.
Hotel Stay
Double Occupancy Lodging
Breakfast, Lunch or Dinner
You are offered daily breakfast, lunch or dinner.
Admission to attractions
All admissions to attractions on the itinerary are included
On the ground transportation
For all scheduled activities
Beach Days
Visit some of the most beautiful beaches in West Africa!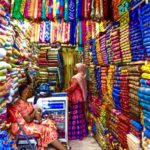 Shopping Day
Enjoy a day of shopping at the African market
Experience Salones Traditional Culture
Sierra Leone has a rich history of culture
Make Payment Below! But before you do, complete our form for registration!
Click the drop down menu to secure your Tour!