Make Gullahdugu Your First Choice!
With nearly a decade of experience in market assessment, business management and project implementation we have developed an expanding  international capacity of quality services to a diverse group of satisfied client's and development partners.
Sierra Leone is ripe with investment opportunities and development needs that present a vast array of prospective investments and projects.
Event Planning & Promotion
Brand Marketing & Advertisement
We are conducting market research and engaging in consistent capacity building, in order to ensure that the African Diaspora will have the solid foundation of support that is desperately needed as more of our people return to reconnect.
Researched and planned Gullah Redemption Mission Sierra Leone hosting Griffin Lotson at the historic Fourah Bay College in Freetown Sierra Leone on his new book "Kumbaya".
Black Economic Empowerment In Sierra Leone Benefits Black Economic Empowerment In The Bronx,New York
Mobilizing the removal or burial of massive waste. Strategic planning and implementation of new market building to make the environment safe and secure for food and other goods to be traded, plus more.
The Strong Connection Between Black America and Sierra Leone w/ Chief Foday and Mayor Aki-Sawyer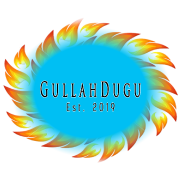 Make Gullahdugu Your First Choice!